Downloads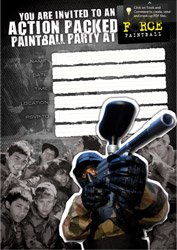 Party Invitations For Paintball Day
Rounding up your friends and colleagues for any event can be daunting so we've put together a few party invitations to help you round up those troops for an awesome day of high voltage, action packed paintball! Delta Force Paintball provides all the information as easy downloads below, print and fill them out. Prepare your paintball army and get everyone ready for a huge day!
There are a few to choose from and more will be added as they become available: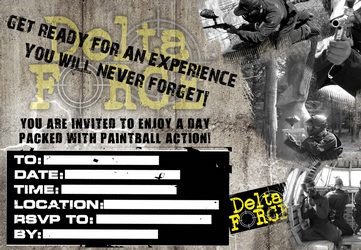 Speed Up The Registration Process
To help make the registration process easier for you and your group when you arrive on the game day at Delta Force Paintball Woodhill. We have provided an option to download, print and fill out the Player Registration Forms, Maps to the venue and invitations so you can skip the queue.
Downloads
If you need any help with any information or downloads our friendly Event Coordinators are available on 0800 850 744.