Lily Allen Plays at Delta Force Paintball
Parlophone record label surprised Popular singer Lily Allen by treating her to a birthday celebration by on Saturday 2nd May. Lily arrived at Delta Force Paintball North Bristol, with a challenging day ahead as she prepared to take on friends and family during a session of fun.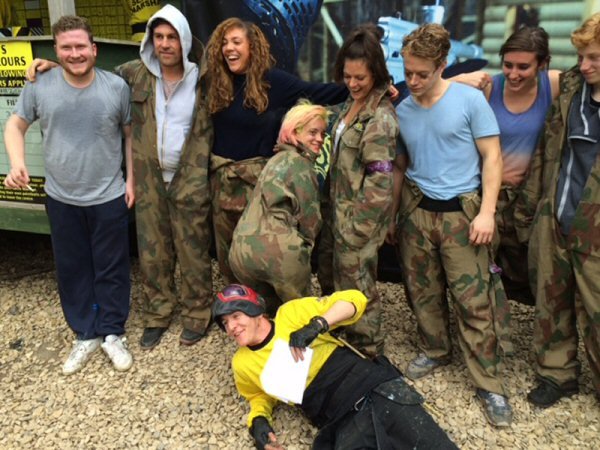 Alfie Allen joins the fun at Delta Force Paintball
Joining her on the day was her also famous brother, Alfie Allen, who stars as Theo Grayjoy in the popular series Game of Thrones, and also her father, actor and musician Keith Allen. In addition to the Allen clan, Lily took to the battlefield alongside her best friend Miquita Oliver, well known Radio 1 DJ and T4 presenter.
Sporting a colourful hairdo for the occasion, Lily Allen acted like a pro as she blasted her way through the challenges set for her, dodging flying paint balls in her path to victory. Lily was shot point blank by her manager (by mistake of course) and the laughter erupted with everyone in the party enjoying the day. Thankfully, the body armour Delta Force Paintball supplies all players did it's job. The group enjoyed a session of paintball and even took time out to take some happy shots with the marshals who looked after Lily's group for the day.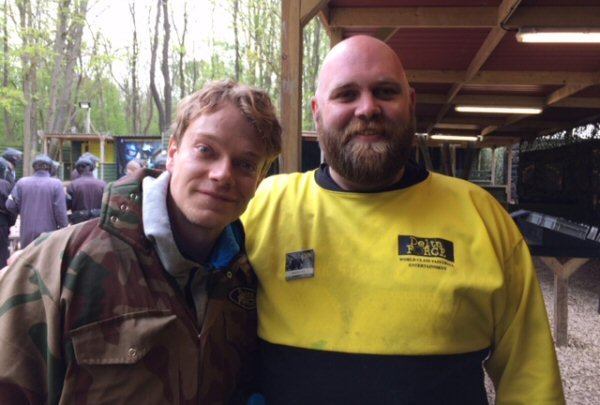 Our team is  proud to have made Lily's 30th birthday celebrations go off with a bang and we look forward to hosting her group again in the future. Paintball events are ideal for fun days out with friends and family for birthday celebrations, as well as corporate events. Lily took revenge on her manager without any repercussion when she took aim with our semi-automatic paintball gun. Lily found a hiding spot behind one of the large tanks like a sniper.
Call our hot line today on 0800 850 744 and arrange your day!